Google Apps Enterprises
Google Message Security Solutions
Google Apps Security: Google's patented real-time, pass through architecture blocks email-borne threats - like spam and viruses - reducing downtime and on-site complexity.
Keep networks safe
Stop spam, viruses, phishing, denial of service, directory harvest attacks, and other attacks before they reach your network without message loss or disruptions to email service.

Meet compliance needs
Define email usage policies in your organization to ensure compliance with legislation and best practices. Apply different policies to groups or individuals based on role. Easily adapt to policy changes through a simple policy management interface.

Protect sensitive data during transmission
Protect sensitive messages such as financial data and personal content by using industry-standard SSL or TLS protocols.

Guaranteed availability and delivery
Google delivers 99.999% availability for message processing and 100% virus protection Seals at global scale, securely filtering and delivering billions of transactions each day.

Rapid deployment, easy maintenance
Google Message Security works with your existing email system, with no need to add hardware or software. Updates arrive automatically, without downtime or additional costs.


Let us help you on how to have effective Google Apps Enterprise solution for your business, Contact TradeMax Team Oman now
Google Apps Enterprises
Over 4 Millions users prefer Google Apps every day.
Google Apps: Reliable, secure web-based office tools for any size business and organisation
Google Apps is Powerful, intuitive applications like Gmail, Google Calendar and Google Docs can help reduce your IT costs and help employees collaborate more effectively – all for just $50 per user per year.

Let TradeMax help you on how to have effective Google Apps Services for your business. Call us on 24152140 today. For more details Contact TradeMax Team for Google Apps Supports Services in Oman now.
Proven cost savings

Google's web-based applications require no hardware or software

50X more storage than industry average

25GB of email storage per employee.

Mobile email and calendar sync

Employees can be productive on the go.

Data security and trust

Google's network is designed from the ground up with security in mind.

99.9% uptime reliability guarantee

Apps will be available at least 99.9% of the time.*

24/7 customer support
Phone and email support are available for critical issues.
Google Apps Vault : Archiving and discovery services for email
Google is transitioning Postini services to the Google Apps platform beginning in 2013.
Over the past year, Google have built similar Postini email security and archiving features into these Google Apps services:

Google Apps for Business : A professional suite of hosted email, calendar, and collaboration services

Google Apps Vault : Archiving and discovery services for email With this transition, you will receive comparable email security, protection, and archiving, but through the more robust Google Apps platform.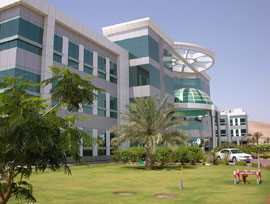 Digital Marketing Services